itzitzis
Looking for the best beaches in the Mediterranean to soak up some sunshine? Whether you're cruising the shores of Spain, Sardinia, Cyprus or Greece, we've rounded up the most beautiful beaches in the Med to visit by boat.
Kastro Beach
Skiathos, Greece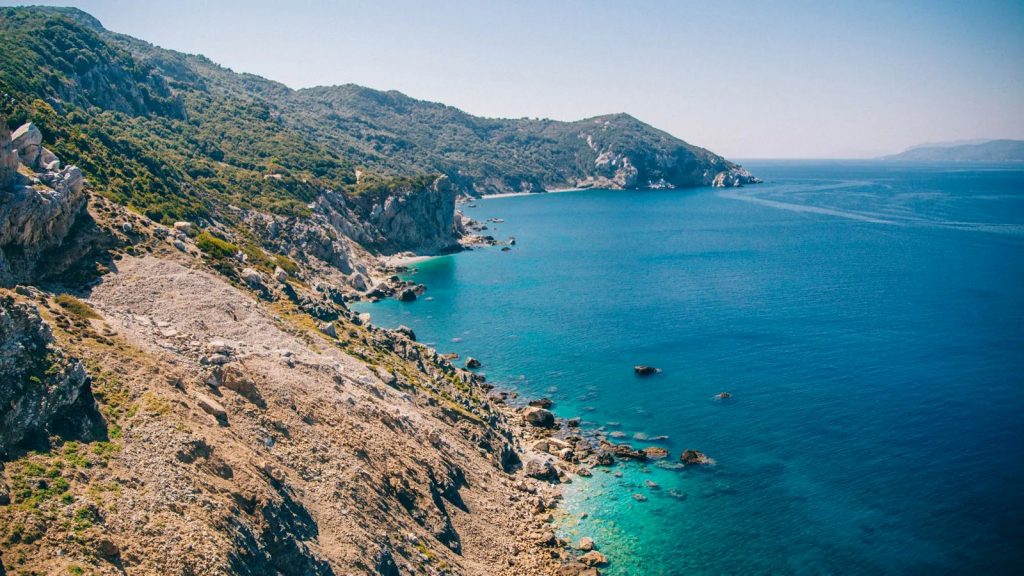 Skiathos is a small island in the northwestern Aegean Sea, offering many secluded sandy beaches and private coves. Once fairly remote, its popularity has increased since the 2008 film Mamma Mia was shot here, making it one of the top movie locations to visit on a luxury yacht.
The pretty town of Skiathos surrounds its main port, which is small and not equipped for mooring superyachts; you will also need to consider the ferry traffic here. The best option is to drop anchor in one of the coves and explore the beaches by tender, or have your captain drop you off close to Skiathos town and hire a car or moped to explore its coastline. Don't miss the ruins of Kastro, overlooking the cliffs of Kastro beach. It is all about the beaches here, so ask the chef to pack up a picnic for you complete with lots of water, sunscreen and of course Champagne.
Picture courtesy of Unsplash.com
Cala Mitjaneta
Menorca, Spain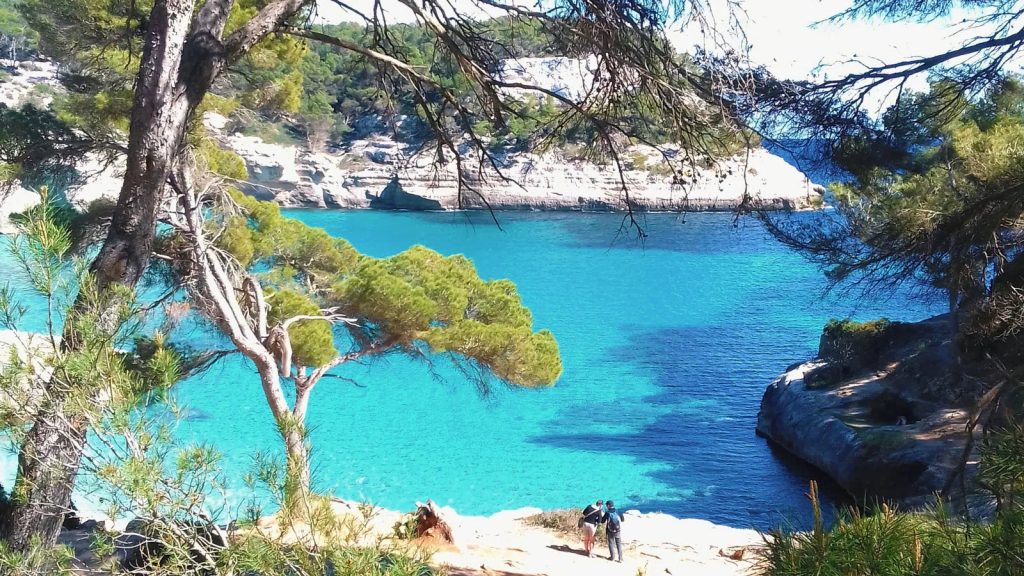 One of the most beautiful beaches in the Balearics, Cala Mitjaneta is a clear blue cove with high cliffs either side providing a dramatic backdrop. Located on the east side of Menorca the beach is less than 25 metres long and its protected location means there are rarely waves. Cala Mitjaneta is only accessible by boat or by foot but its location near the holiday resort of Cala d'Or means it can get busy during the peak summer months. There are no restaurants on the beach so make sure your crew prepare a picnic for you if you plan to spend the day taking in its natural beauty.
How to visit by luxury yacht: Taking in Cala Mitjaneta would work well with a longer itinerary exploring the Balearics. Make sure you also leave time to dsicover some of the remote coves the island has to offer as well as its capital Mahon.
Picture courtesy of unsplash.com
Paleokastritsa Beach
Corfu, Greece
The small village of Paleokastritsa is located on the northwest coast of Corfu, roughly 25km from the main Port of Corfu. Along the coastline surrounding Paleokastritsa you will find around 15 sandy beaches, most accessible only by boat.
You can moor your yacht in one of Corfu's larger marinas and take a taxi or hire car to Paleokastritsa; the small Alipa Port near the village can also harbour a variety of boats. Your best bet though is to drop anchor and explore the beaches, caves, and the 12th-century monastery, Theotokas, by tender, stopping to swim in crystal clear waters surrounded by steep cliffs cloaked in olive and pine trees.
Picture courtesy of Unplash.com
Ramla Bay
Gozo, Malta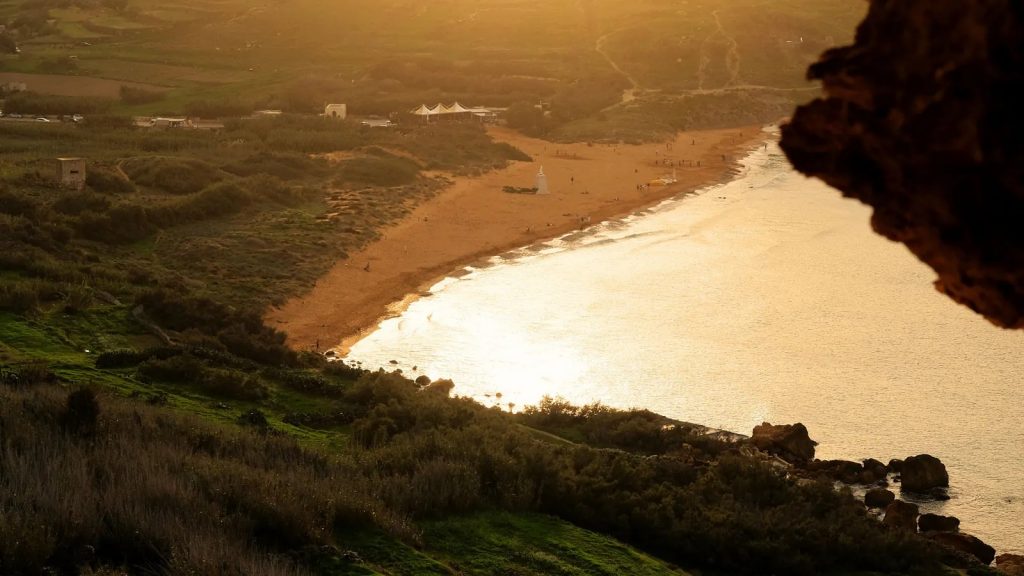 Gozo's pristine Ramla Bay is the largest sandy bay on the small island. The wide beach has a golden-reddish sand and has remained remarkably unspoilt and makes it one of the best coloured sand beaches to visit in this region of the world. A statue of the Virgin Mary was erected in the middle of the bay in 1881 to mark a shipwreck and still remains there today. The sea is shallow and normally calm, which is great if you have children with you, although be aware that there are some rocks on the shoreline.
How to visit by luxury yacht: If you want to visit Ramla Bay you will need to anchor out and then take a tender in. Gozo is so small that it is normally visited as part of a private cruise or luxury yacht charter in Malta. Alternatively why not spent a fortnight cruising from Malta to Italy taking in Gozo en route?
Picture courtesy of unplash.com
Navagio Beach
Zakynthos, Greece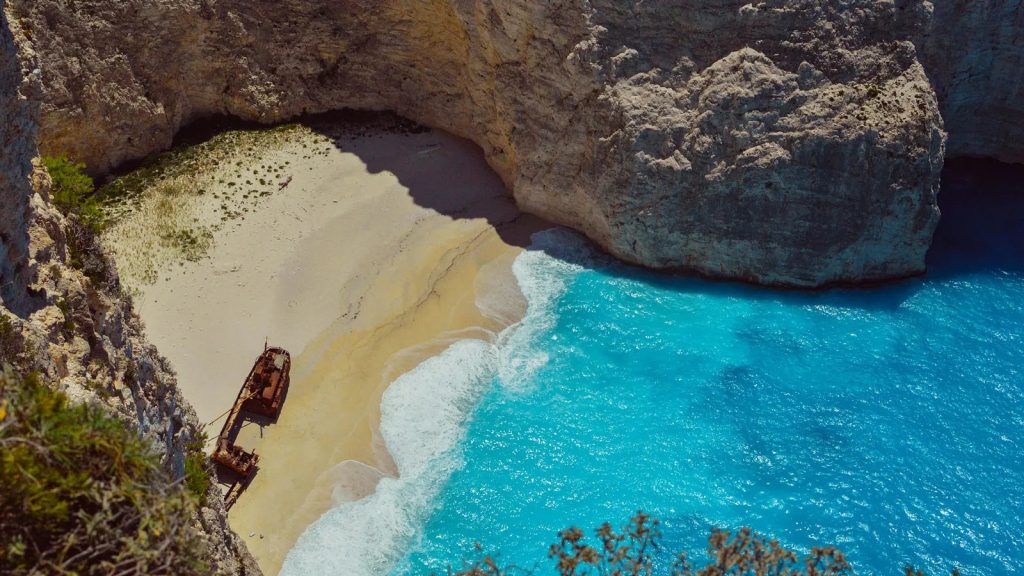 Perhaps most people's first thought when discussing the best beaches in the Mediterranean, Navagio Beach, sometimes known as Shipwreck Beach, is home to the skeletal remains of an old boat. The striking strip of sand is located in the north of Zakynthos and is only accessible by boat. You are best to visit early before the local tours start to bring tourists. Make sure you are wearing suitable suncream as there is no real shade on the beach.
How to visit by luxury yacht: Navagio Beach is well worth a visit if you are on a private yacht or enjoying a luxury yacht charter in Greece and the Greek Islands. If you are looking for inspiration don't miss our guide to a week in the Ionian islands.
Picture courtesy of pixabay.com
Punta Molentis
Sardinia, Italy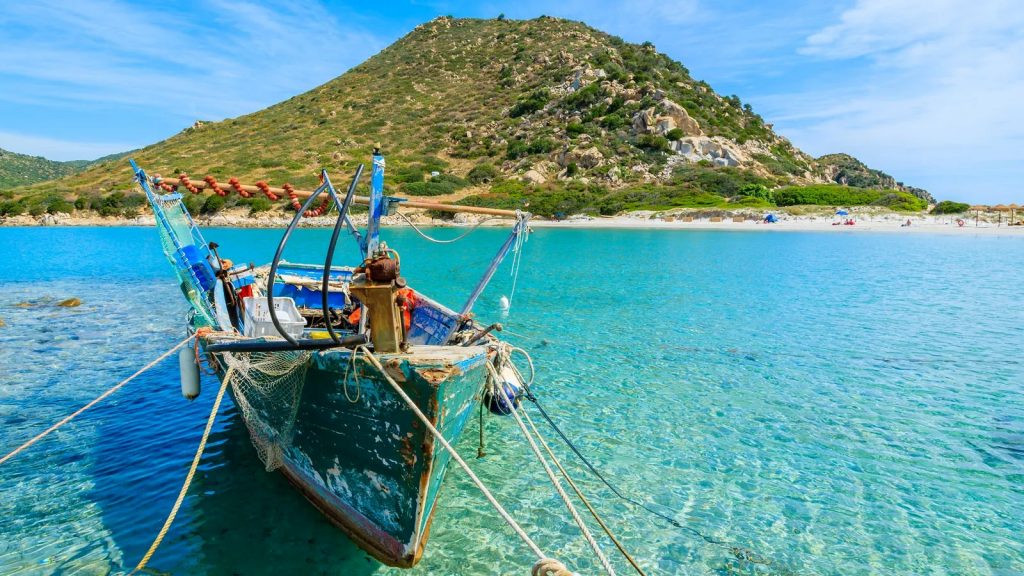 Considered to be one of the most romantic beaches in the world Punta Molentis offers the perfect escape from the crowds of northern Sardinia. Its white sand beaches and shallow turquoise waters would give some of the best beaches in the Caribbean a run for their money. Approximately 350 metres long the beach is surrounded by steep cliffs with busy vegetation. Make sure you take the time to walk along some of the beach paths with are framed by scented plants.
How to visit by luxury yacht: The opposite end of the island to bustling Porto Cervo, Punta Molentis is still easy to visit. If you are looking for inspiration don't miss our guide to a week discovering Sardinia by superyacht.
Golden Beach
Karpaz, Cyprus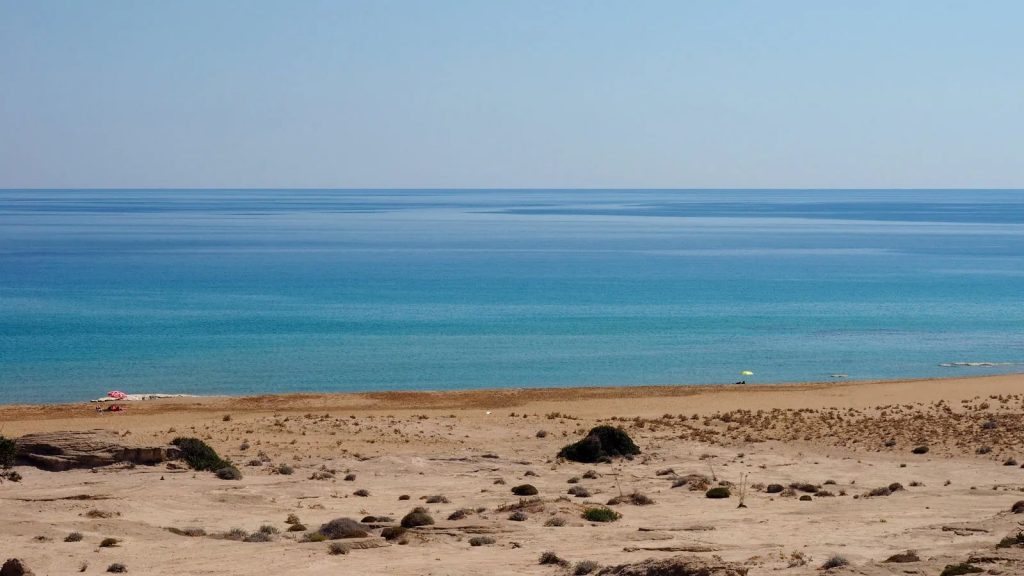 On the tip of undiscovered Northern Cyprus lies the famous 2.5km long Golden Beach. The beach is perfect for swimming and snorkelling and is often quieter than some of the other best beaches in the Mediterranean. If you want to add a bit of culture to your excursion then the historic Apostolos Andreas Monastery, which is one of the pilgrimage centres of the Orthodox Church of Cyprus, is nearby.
How to visit by luxury yacht: Golden Beach is a must-visit destination whether you are on a private yacht or enjoying a luxury yacht charter in Cyprus. The island has good superyacht facilities with Karpaz Gate Marina in the north able to accommodate yachts up to 55 metres and Limassol Marina further south able to accommodate yachts up to 115 metres and also offering an exciting array of shops and restaurants.
Picture courtesy of unsplash.com
Πηγή: https://www.boatinternational.com/destinations/mediterranean-yacht-destinations/best-mediterranean-beaches–29829