neptunea admin
Newsletter 17.03.2023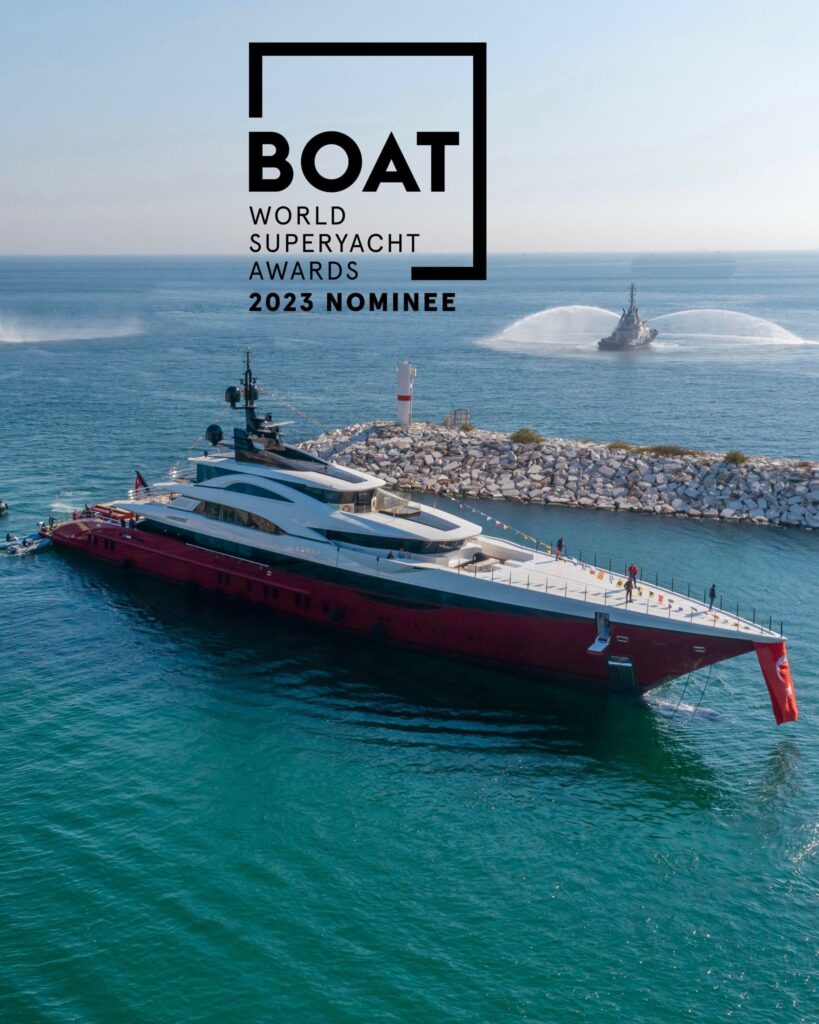 Bilgin Yachts is proud to announce that one of its latest projects, the 80-meter M/Y Leona 2023, has been nominated for the prestigious World Superyacht Awards 2023 in the Displacement Motor Yachts 1500 GT and Above category.
M/Y Leona 2023 is designed in partnership with Unique Yacht Design and H2 Yacht Design, with a focus on combining design and comfort elements to create a unique and attractive superyacht. With a steel-aluminum structure and a dynamic hull form, the eco-friendly yacht features a special exhaust system that provides 100% clean air emissions. Equipped with two 2,560 kW engines, M/Y Leona 2023 has a top speed of 19 knots and a cruising speed of 12 knots, while keeping fuel consumption at 250 l/h.
The World Superyacht Awards, hosted by Boat International Media, celebrate the best in superyacht design, engineering, and construction. The awards ceremony will take place on 19-20 May 2023 in Istanbul, Turkiye, where winners will be announced. Bilgin Yachts is honored to have M/Y Leona 2023 nominated for this prestigious award and looks forward to the ceremony.
ABOUT BILGIN YACHTS
Bilgin Yachts is a boutique shipyard at the European side of Istanbul, building bespoke 50 to 120-meter luxury superyachts. It has been a family-run business for five generations since the early 1900s. With its 500+ highly-skilled craftsmen, performing 90% of the work in-house, the shipyard operates in four facilities covering more than 60,000 sqm. Currently in Yalova, the builder is able to accommodate five projects (two units of 85-120m yachts and three units of 50-65m yachts) and Istanbul, the outfitting capacity is five projects (three units of 70-90m yachts and two units of 50-65m yachts) simultaneously. Bilgin facilities also comprises manufacturing areas, a state-of-the-art marine furniture factory, a comprehensive mechanic, hydraulic, stainless-steel and upholstery workshop, all of which work closely until a project is ready for launch. Headquarters located in the West Istanbul Marina, which is approximately 40 minutes from the Istanbul Airport, Bilgin provides high-quality yachts to its customers.
www.bilginyacht.com