neptunea admin
14 October 2022• Written by Sophia Wilson
The Fort Lauderdale International Boat Show (FLIBS) will take place later this month (October 26-30) and some of the biggest names in the industry will be using the occasion to introduce their latest projects to the American market. If you are in town for the world's largest yacht showcase, don't miss these exciting new launches that will be making their US debuts this year…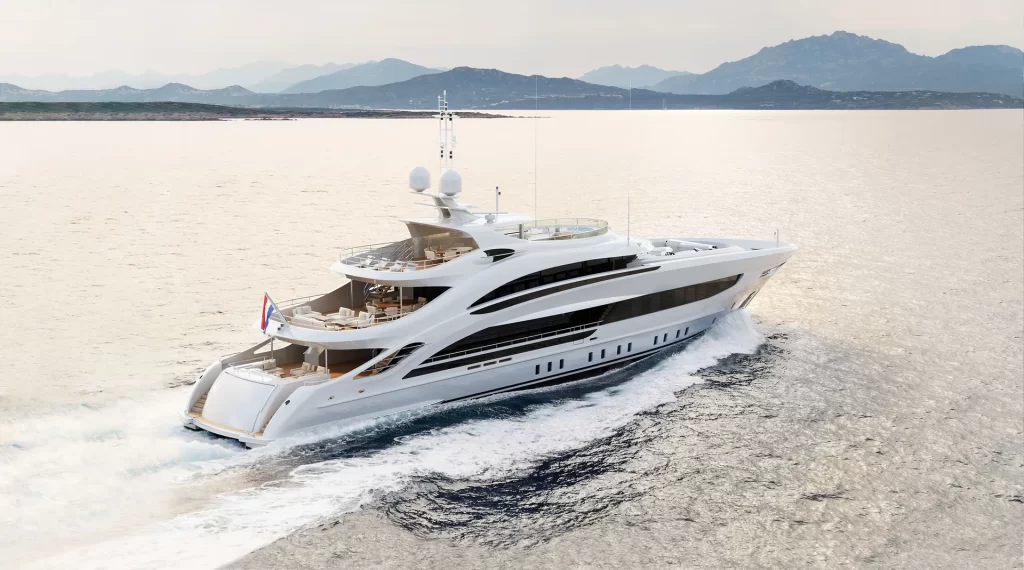 Project Aura
Length: 50 metres Builder: Heesen
Project Aura, formerly known as YN19650, will be making her global debut at the Fort Lauderdale Boat Show. She marks the latest addition to Heesen's line of steel displacement superyachts and features an eye-catching automotive-inspired design from the drawing boards of Clifford Denn. Meanwhile, Reymond Langton has created a pared-back Scandi-chic interior that revolves around clean lines and an ocean-influenced colour palette.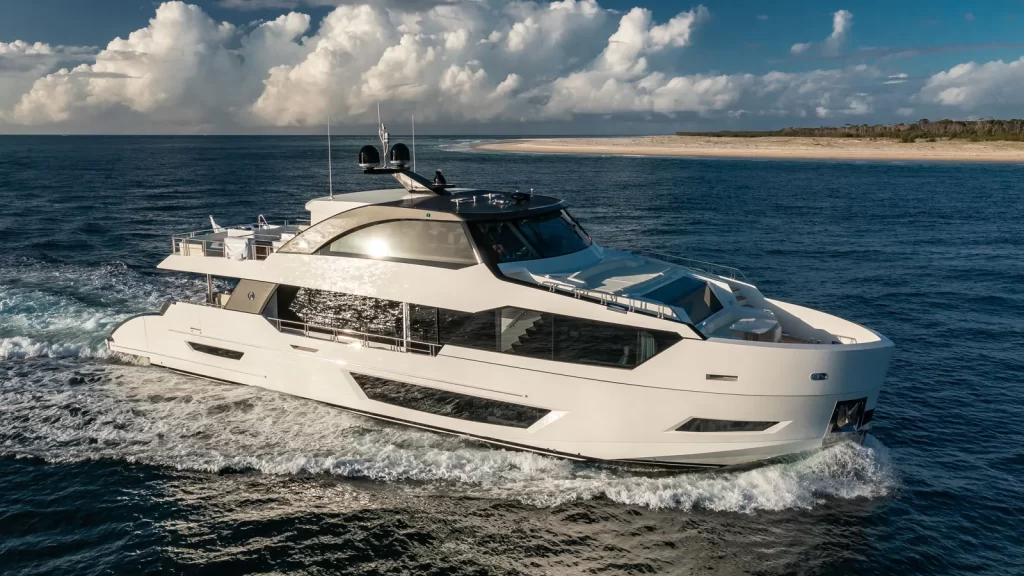 Ocean Alexander 28E
Length: 27.74 metres
Builder: Ocean Alexander
Following a debut at the Sanctuary Cove International Boat Show in Australia earlier this year, the Ocean Alexander 28E will make her first American appearance at the Fort Lauderdale Boat Show. Part of the brand's Explorer line, Ocean Alexander has once again teamed up with Evan K Marshall for the yacht's exterior and interior design. This five-stateroom yacht offers plenty of volume with features including a penthouse-inspired skylounge, a spacious saloon with lounging and dining area, and an oversized swim platform.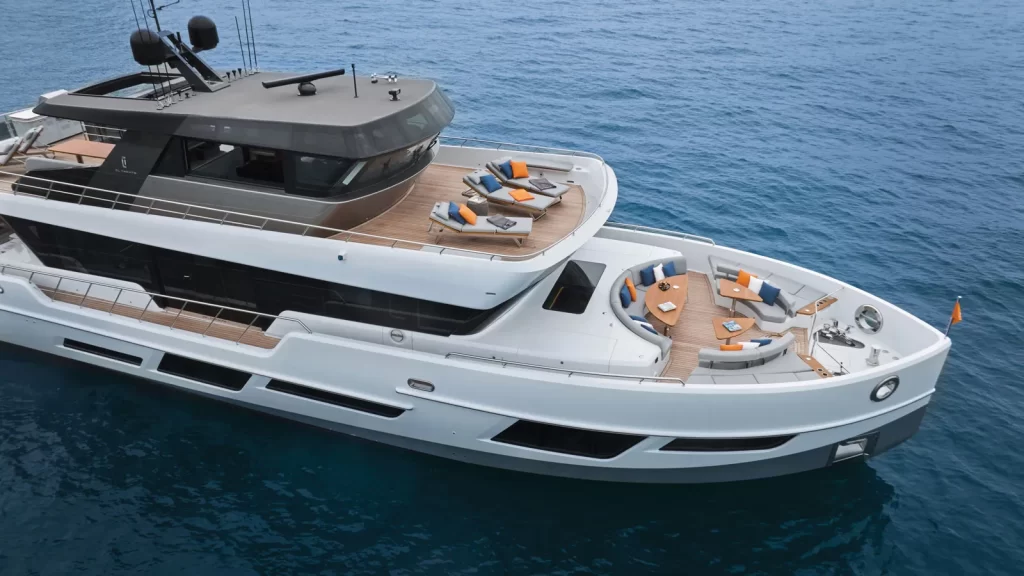 CLX96
Length: 29.5 metres
Builder: CL Yachts
After a successful premier event in Hong Kong earlier this year, CL Yachts' new flagship has been transported to the US to make her debut in Fort Lauderdale. Milan-based Jozeph Forakis was responsible for the yacht's interior and exterior design, which has been specifically tailored for the American market. Standout features on board include a "sky deck" with al fresco dining aft and an expansive beach club with a hydraulic, submerging swim platform.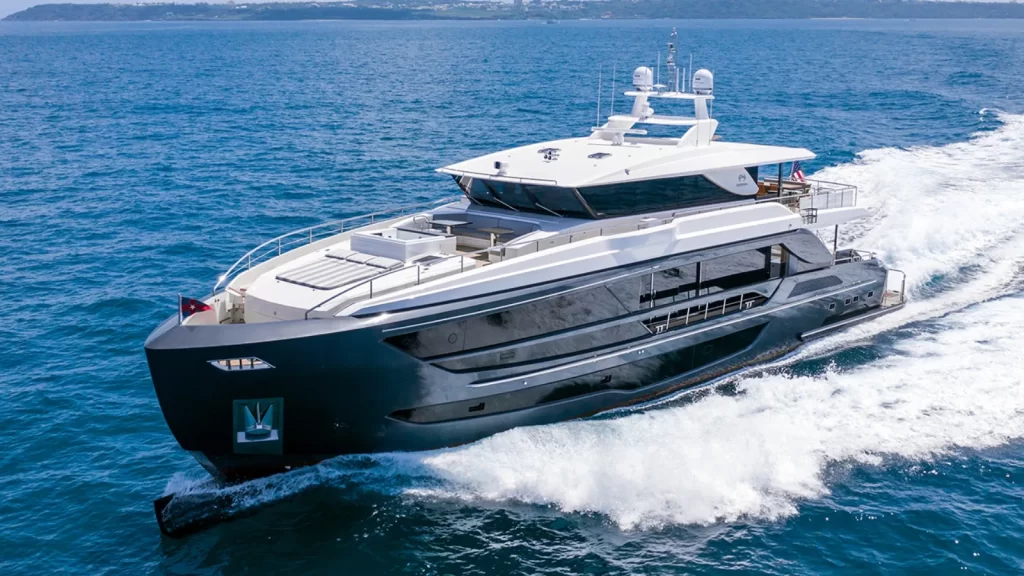 Tri-Deck FD110
Length: 33.38 metres
Builder: Horizon

Launched this summer, the Tri-Deck FD110 is the largest build to date in Horizon's Cor D. Rover-designed Fast Displacement series. Making her world debut in Florida, the five-cabin yacht incorporates the series' characteristic full-height windows and elongated deck areas.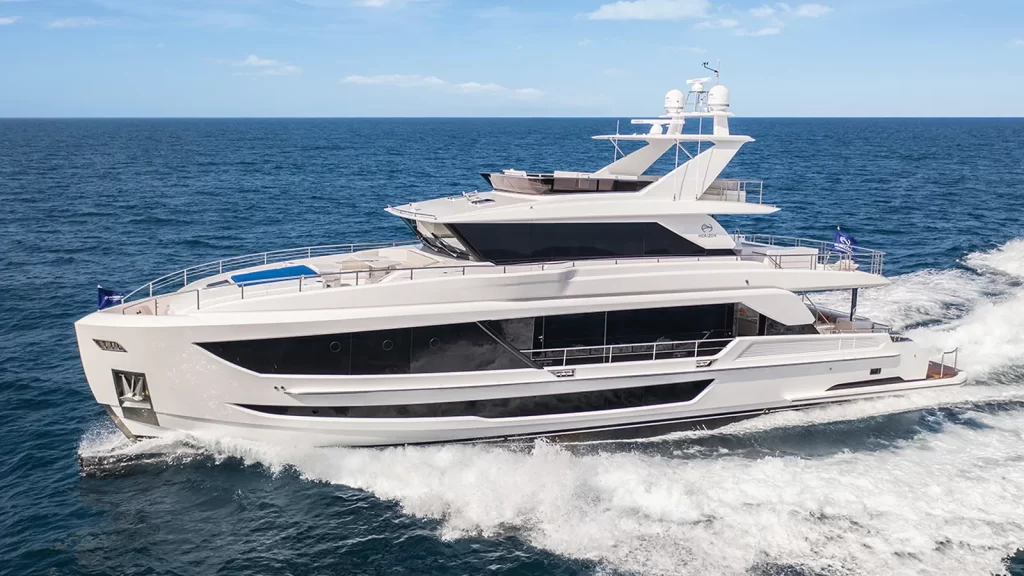 Tri-Deck FD100
Length: 30.94 metres
Builder: Horizon
Also making her debut in Fort Lauderdale, alongside Horizon's FD110, is the builder's slightly more compact FD100 model. The yacht features a contemporary interior styled by Miami-based Design Studio JAC that utilises high-quality natural materials such as linens, natural stone, and European oak wall panelling. Similar to the FD110, full-height windows allow light to flood the yacht's interior spaces and she also boasts a full beam master cabin.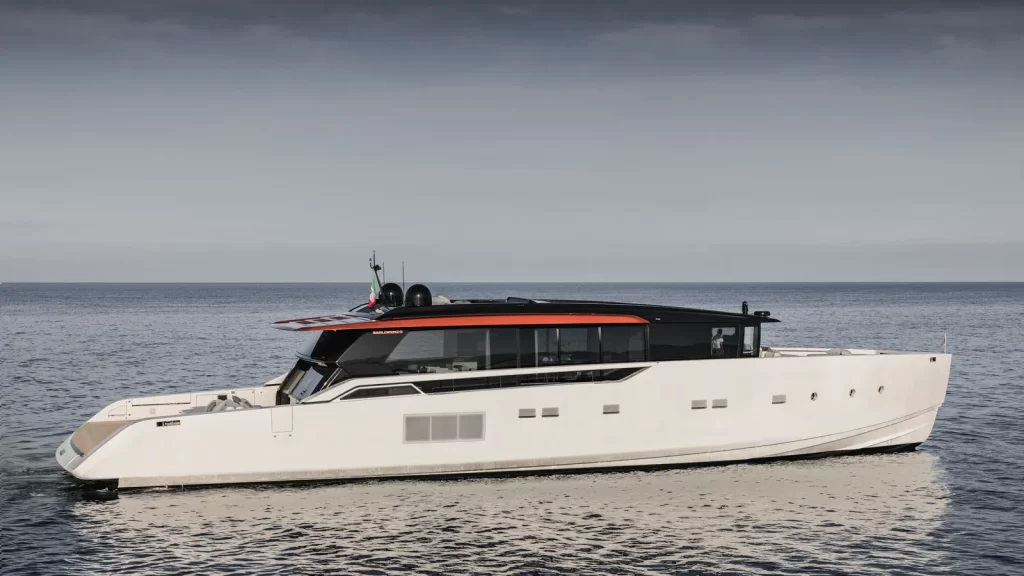 SP110
Length: 33.53 metres
Builder: Sanlorenzo
Following a successful debut at the Cannes Yachting Festival, the SP110 is gearing up to make its American debut. The hydrojet-powered sports yacht is the first in Sanlorenzo's SP (Smart Performance) series and marks the brand's entry into the sports yacht market. Marco Arnaboldi was responsible for the hull design, with Bernardo Zuccon designing its slender exterior and Piero Lissoni creating the interiors.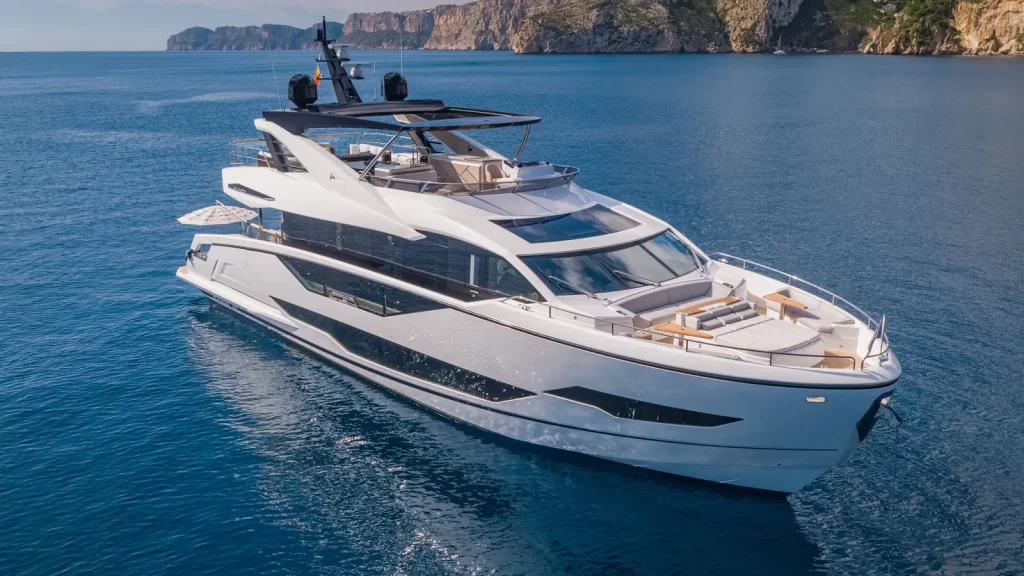 90 Ocean
Length: 27.10 metres
Builder: Sunseeker
British builder Sunseeker will be using the Fort Lauderdale Boat Show to introduce its 90 Ocean model to the American market. The yacht's substantial beam and stem bow have created a 20% increase in overall volume and 25-30% more deck space. One of the yacht's standout areas is its beach club, which incorporates X-Tend sunbeds that won the Innovation of the Year catergory at the BOAT International Design and Innovation Awards 2022.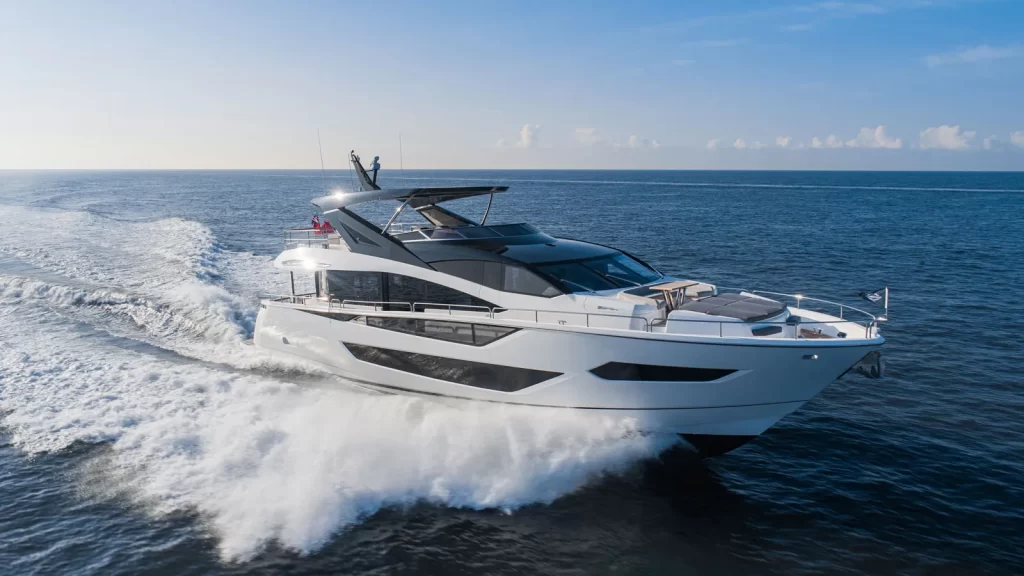 88 Yacht
Length: 26.38 metres
Builder: Sunseeker
Having made its debut appearance at the 2021 Cannes Yachting Festival, Sunseeker's 88 Yacht how now made it to US waters. Similarly to the 90 Ocean, one of the yacht's standout features is her beach club, which also features the X-Tend sunbeds to offer unprecedented space and storage for a yacht of her size. The compact yacht's flybridge can also be customised to accommodate an infinity spa pool for up to five guests with sun pads on either side.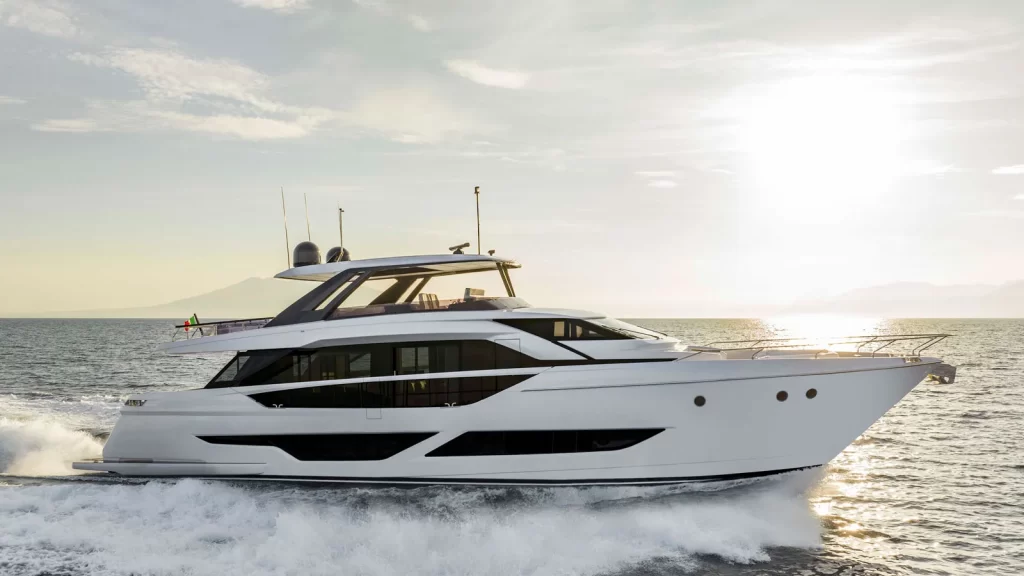 Ferretti Yachts 860
Length: 26.95 metres
Builder: Ferretti
Built for an Italian owner the first unit in the Ferretti Yachts 860 series will make its American debut in Fort Lauderdale. The flybridge superyacht was launched in June 2022, just eight months after the project was initially announced, and features interiors by Ideaeitalia studio, while Filippo Salvetti was responsible for her curved lines.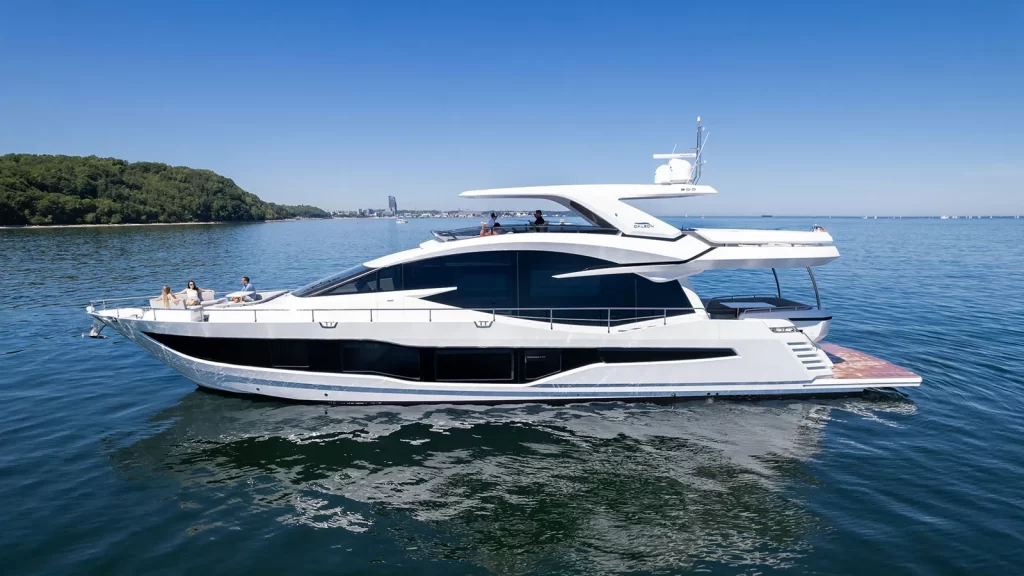 Galeon 800 Fly
Length: 25.35 metres
Builder: Galeon
Combining a sporty silhouette with impressive performance, the Galeon 800 Fly features interior and exterior design by Tony Castro. Built in Poland the yacht can accommodate up to eight guests and her interior features an open-galley design with art deco detailing.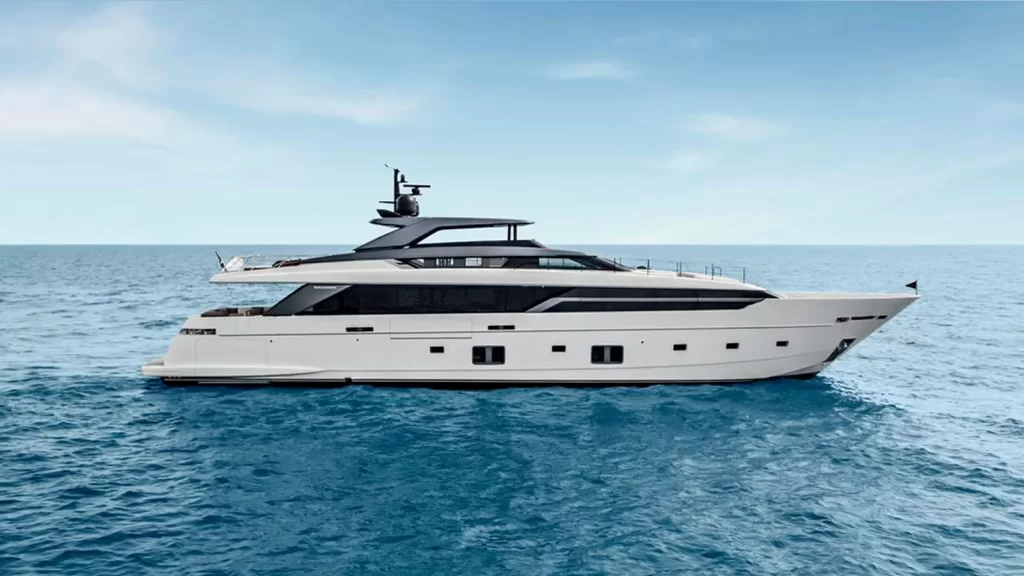 SL120A
Length: 36.58 metres
Builder: Sanlorenzo
The flagship of the Asymmetric range was announced back in 2020 and, true to its name, features an asymmetric layout that sacrifices the port walkway in favour of greater interior volume. After making its debut appearance at Cannes Yachting Festival, the model is heading stateside and will be available to view at the Fort Lauderdale Boat Show.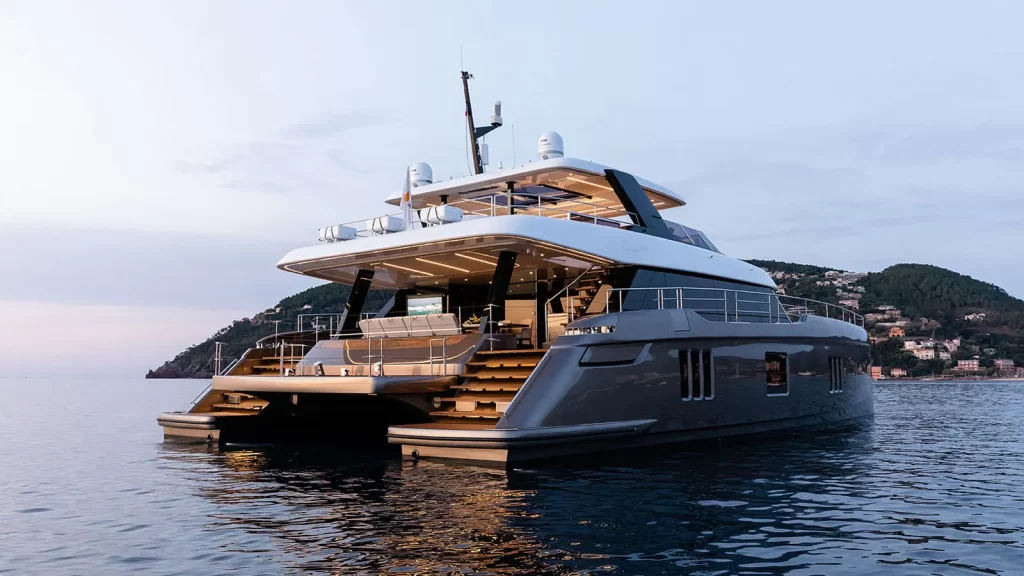 80 Sunreef Power
Length: 23.96 metres
Builder: Sunreef
Sunreef Yachts will premiere its popular 80 Sunreef Power at this year's show. The entry-level catamaran is billed as a universal multihull designed for long cruises in ultimate comfort. Highlights include a full-beam bow terrace, a large tender garage and aft platform that drops down to water level, and a generous flybridge.
Πηγή/Credits: 11 new yachts at the Fort Lauderdale International Boat Show 2022 (boatinternational.com)